The Raspberry Pi became the third-best-selling general-purpose computer in 2017, with over 12.5 million sales since the launch of the original Raspberry Pi in 2012. 
This wonderful device's versatility and low power consumption have encouraged more users to invest in it – hence the skyrocketing sales and surge in demand. It gets everything done, from controlling home automation to running a VPN. 
Unfortunately, combined with global supply chain issues – this has led to a semiconductor shortage and manufacturers say model 4 won't be back in stock until April 2023. 
Hence, it makes sense why many consumers are looking for a reliable Raspberry Pi 4 alternative to get them through. If you're in the same boat, check out some of the best alternatives to Raspberry Pi 4 in this post below. 
The Best Alternatives to Raspberry Pi 4
We've compiled a list of a few Pi 4 alternatives based on their RAM size, processor type, graphics, computing speed, and more (see also 'What Is Swap Memory?'). 
A few might be more pricey compared to the Pi 4 model. However, you'll also find some cheap Raspberry Pi 4 alternatives on the list.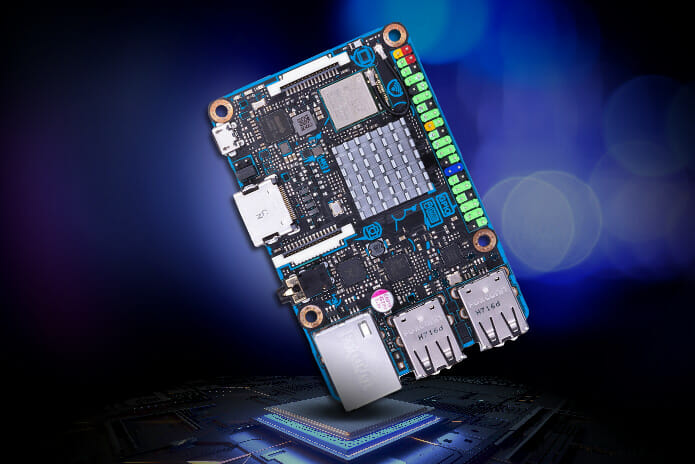 The Tinker Board S R2.0 is the first option on our list, and rightfully so. It's one of the most powerful Raspberry Pi 4 alternatives, with 16GB internal storage, 2GB RAM, and a 1.8GB quad-core CPU. 
These specifications combined are powerful enough to handle even the most demanding projects like home automation and entertainment systems. 
The solid internal system also offers a stable experience, and the board has excellent rendering capability due to Mali T764 GPU. 
Plus, the Tinker Board S is the way to go if you prefer having more port options. It comes with four USB ports instead of the usual two seen in most other single-board computers, and it also boasts Ethernet and GPIO ports for extra functionality.
You also get features like Wi-Fi and Bluetooth to cater to all of your connectivity needs. Yes, its price tag is slightly higher than the Raspberry Pi 4's. However, the features and performance levels make it worth every penny.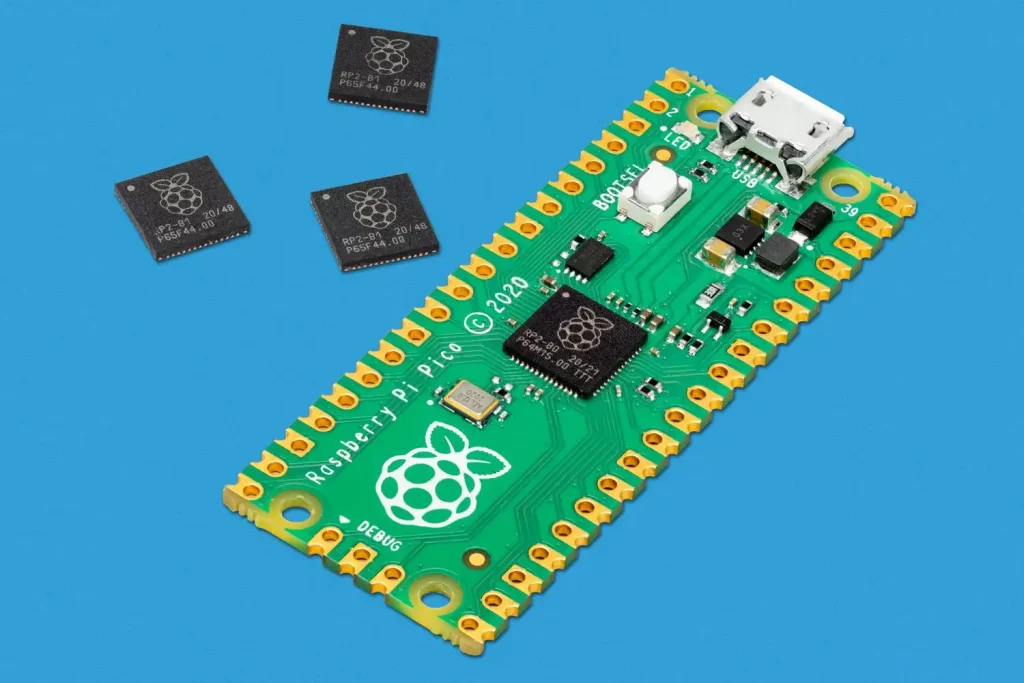 Raspberry Pi Pico is one of the most wallet-friendly alternatives to raspberry pi 4. But don't let the budget-friendly price tag fool you, it packs a serious punch despite its low cost, and it's more than capable of handling any task you throw its way.
The device can efficiently run any regular home entertainment system, power smart gadgets, and replace your standard PC. It's even robust enough to emulate video games and can even be used to control a drone.
The Pico features an exciting new chip that can support programs written in languages like C/C++ and MicroPython. 
Additionally, the dual-core ARM processor onboard can hit up to 133 MHz frequencies, making up for excellent speeds. The model also features various pads you can solder onto a printed circuit board. 
And lastly, because it doesn't come with a demanding and heavy OS, its hardware doesn't need a lot of power either. In fact, it runs efficiently with 1.8-5 volts of DC. In other words, you can easily operate it via a small battery to enhance portability.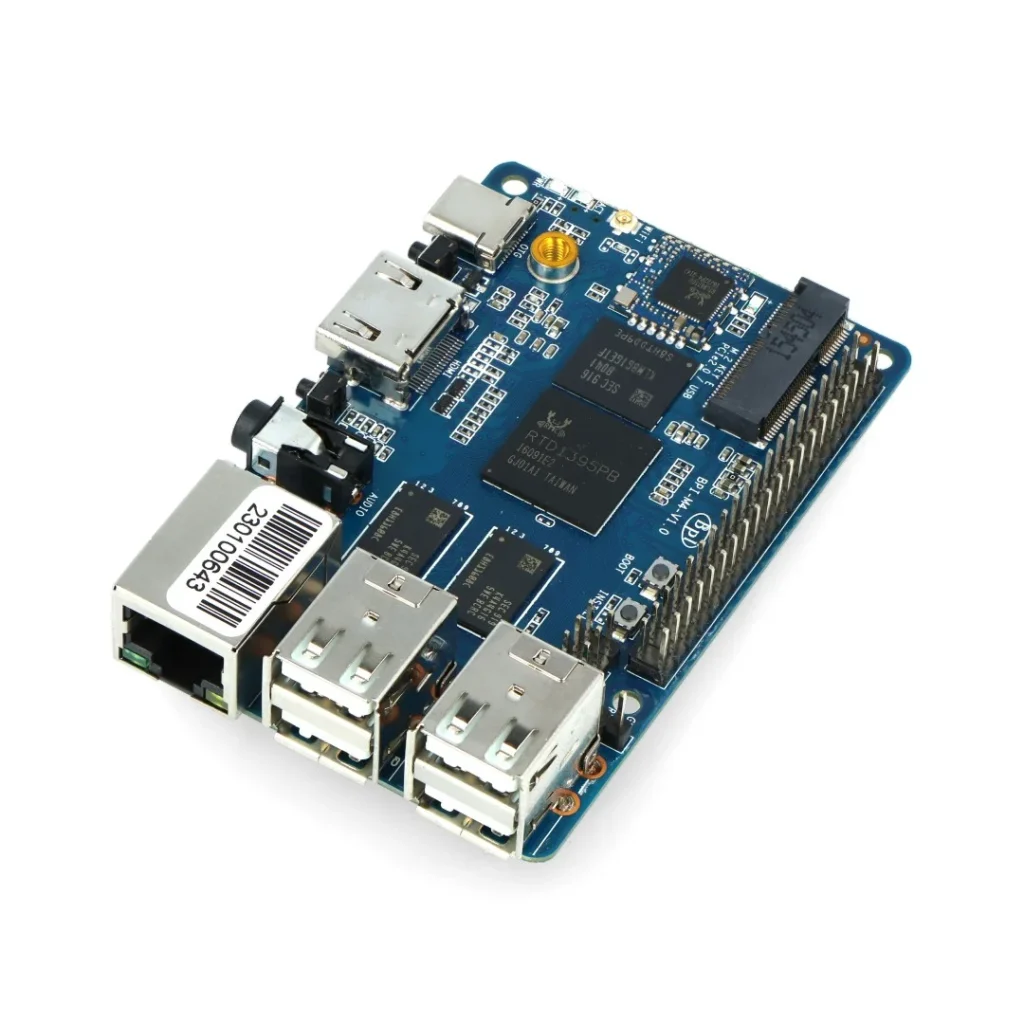 If you're looking for Raspberry Pi 4 cheap alternatives, the Banana Pi M4 might catch your attention. The tiny board is equipped with a Realtek RTD1395 processor featuring a quad-core 64 Bit ARM Cortex-A53 cluster. 
Although the base variant has 1GB RAM, you can upgrade it to 2GB. The same goes for onboard storage. The 8GB internal storage can also be upgraded to 256GB with an SD card. 
The board also features numerous ports, including USB Type C, HDMI, Ethernet, USB 2.0, and a headphone jack. It also offers Wi-Fi, over 1000 Mbps Ethernet, and onboard Bluetooth, which is a plus. 
Moreover, the Banana Pi M4 supports multiple operating systems, from Android 8.1 to Linux and Raspbian (see also 'What Version Of Raspbian Do I Have?'). And thanks to the boot switch, you can easily install several operating systems and transfer them to the embedded MultiMediaCard. 
So, overall, the user-friendly, single-board Pi is a reliable and solid Pi 4 alternative, especially considering it won't cost you a fortune. 
If you're trying an SBC (Single Board Computer) for the first time and aren't willing to pay a hefty price, the Libre Computer Board AML is another excellent option to consider. 
It boasts a 64-bit Amlogic S905X CPU that runs 4 ARM Cortex-A53 cores at 1.5 gigahertz. The efficient CPU is powerful enough to run 4K video output at 750 Mhz. It also allows for storage expansion through MicroSD cards. 
And the best part? 
The device is compatible with Linux, Android, and several other open-source software. 
Lastly, it includes a few unique features, such as an IR receiver and a UART header.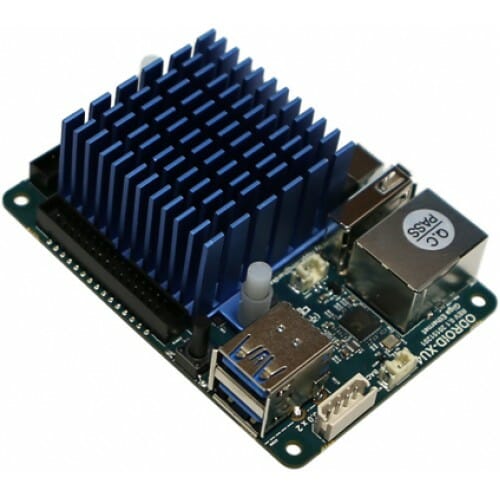 The powerful processor of the ODROID XU4Q makes it a capable Raspberry Pi 4 alternative. And it still manages to stand in the middle of the ground in terms of price; it is cheaper than a few grossly inflated single-board computers available today. 
Apart from the 2GB RAM, the Linux-powered model has Cortex-A7 Octa-core and Exynos5422 Cortex-A15 2Ghz CPUs. 
These specs combined make it one of the most robust single-board computers on our list. It also includes an HDMI port, two USB 3.0 and 2.0 ports, and a Gigabit Ethernet on its mini-board.
Plus, one thing we particularly loved about the ODROID XU4Q is that it also has an attached heatsink to absorb the heat generated by its strong processor. 
The only downside, however, is that it isn't capable of running 4K videos, which limits its applications.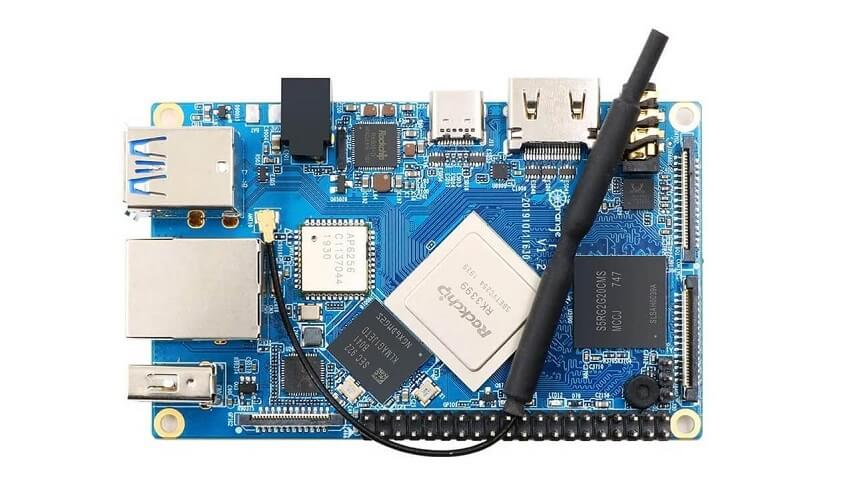 The Orange Pi 4 is another competent Raspberry Pi 4 alternative. Its powerful hardware makes for quality performance. 
The device packs a hefty punch with an ARM-based Rockchip RK3399 processor featuring 6 cores and 64-bit architecture. 
Compared to the speeds of up to 1.5GHz seen in the Raspberry Pi 4, the Orange Pi 4 has a maximum clock speed of 2.0 GHz (see also 'What Does NTP Stand For?'). And the extra 0.5 GHz makes a significant difference in the processing power. 
And much like the Pi 4, it also offers everything else you'd come to expect from a modern SBC, like Wi-Fi and Bluetooth 5.0 support. 
Besides that, the mini board also offers numerous port options with a variety of GPIO pins, a 3.5mm jack, USB 3.0 and 2.0 ports, and HDMI Type-C ports. 
Lastly, its 16 GB onboard storage and 4 GB LPDDR4 RAM which makes for a fast, snappy, and responsive user experience, solidifies its spot as a worthy alternative to the Pi 4.
TechHut has put together a great in-depth Orange Pi 4 VS Raspberry Pi 4 comparison video below if you'd like to dive into the key differences:
The Takeaway: What Is The Most Powerful Raspberry Pi 4 Alternative?
All in all, the best Raspberry Pi 4 alternative depends on your needs and budget. 
For example, if you're looking for more processing power, the Orange Pi 4, Tinker Board S, and the Odroid XU4Q are all great options. 
On the other hand, the Libre Computer Board AML-S905X-CC or the Raspberry Pi Pico are also excellent choices if you're looking for something a bit cheaper, but won't stack up as well to the other for raw power. 
So, as you can tell, it all comes down to your specific needs at the end of the day. So, make sure to think carefully about what you're going to be using your device for before making a purchase.