RetroArch offers a way to play retro games via an open-source, front-end application designed for running emulators (and the associated ROMs of those emulators).
At its core, RetroArch is a program that lets you access a vast number of gaming systems and games, whether they're on a computer, a console, or a mobile phone.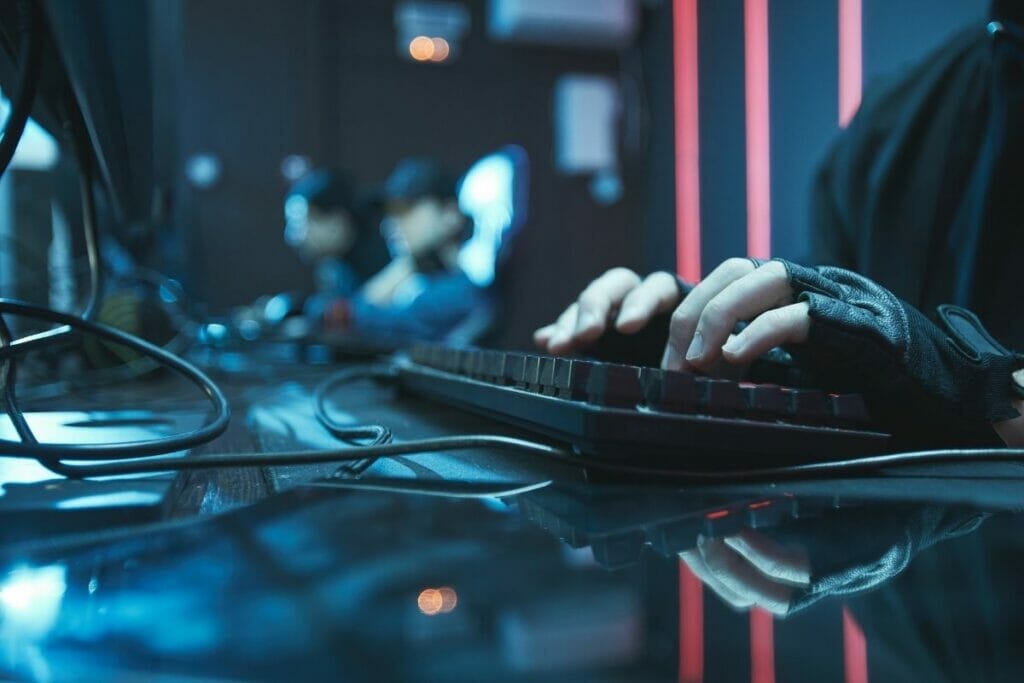 But once you've got RetroArch up and running, how do you download and install updates to ensure that your application is the latest version?
It can be tricky to find information out about this and leaves many of us stumped, unsure of what to do or where to turn.
Well, no more! Today we are here to help and have a complete guide walking you through all you need to know about RetroArch. 
How To Use RetroArch
If you haven't started using RetroArch, there are several systems you can install it on, whether it's a computer, a tablet, a Raspberry Pi, or any other compatible device (the full list of which you'll find on the RetroArch download page).
Once you've installed RetroArch you'll also need to configure a controller (which can usually be any USB controller).
As well as choose the cores (the more common name for emulation software, which can be found via the Online Updater in the app's main menu) you'd like to install and load up RetroArch with ROMs. 
When it comes to controllers (see also 'How To Update 8BitDo Firmware'), the majority of joypads will be configured automatically, meaning they won't require any additional setup.
How To Update To The Latest Version Of RetroArch 
Updating to the latest version of RetroArch is the only way you'll be able to access the newest features added by the developers.
You can't update RetroArch via the application itself, though- you'll need to go through the Liberto website. It's a quick and simple process, though. 
The first step to updating your RetroArch application is opening any web browser, searching for 'RetroArch', and clicking on the official Liberto website (or clicking on the hyperlink provided in the previous paragraph). 
Whichever method you go with, it's important to be updating your app with every new version that's released, otherwise, you'll miss out on the introduction of new features and the fixes of certain bugs. 
Next, scroll down to Downloads, and click on the version of RetroArch you're looking for (for example, the Windows 32 bit version or 64-bit version). 
Then click on '_RetroArch.7z', as well as 'redist.7z', and download them both. Navigate to your downloads folder on your computer, and highlight both of the files.
Using either WinRar or 7-zip, extract the files from the downloads folder into the RetroArch folder. 
Then, go to LaunchBox, in which you'll find Emulators. From here, navigate to RetroArch, and then click 'ok'. There will be a popup asking you if you want to overwrite the files- click 'yes'. 
Once you've followed each of these steps, your RetroArch will have been updated to the latest version.
You'll see that it worked by checking the version number of RetroArch in the bottom left-hand corner of the app's interface, which should have changed. 
How To Update RetroArch Using The Online Updater
There are a couple of other ways to update RetroArch. One of these is by using the online updater. First, update the RetroArch emulators. Once you've done so, download and update each of the cores related to the emulation of RetroArch. 
Then, within RetroArch, select 'Online Updater'. This will take you to the updates section of the application, at which point you'll see several different options, all of which need to be downloaded. 
Go to the Tools option within RetroArch and select the online updater option. All of the new versions of the app will then be downloaded and installed.
While this does update the base application, you may need to update some of the cores and other contents manually.
Frequently Asked Questions Regarding RetroArch
The following are answers to some of the most commonly asked questions about the RetroArch application.
Is RetroArch Actually Legal?
RetroArch is indeed completely legal, as is the use of any emulator. Emulators (see also 'How To Use DeSmuME') don't contain any proprietary code, nor do they violate any copyright laws. 
How Do You Enable Achievements On RetroArch?
Much like modern video game consoles, the RetroArch application has an Achievements mechanism. This will mean you can unlock certain trophies when you complete challenges or reach specific milestones. 
To access this function, you'll first need to register an account at http://retroachievements.org/. The only other step is enabling the actual functionality and filling in your retro achievements credentials, which you'll find by navigating to Settings and then Achievements. 
Why Are There Cores Missing From The Online Updater's Core Downloader?
There are a few reasons there might be missing cores, including not every core is available on every platform; the info files for your Cores might be outdated; the name of certain cores might have changed.
Also, the core could be deprecated for several reasons, usually because it's already been replaced by a new, similar core.  
Which Systems Does RetroArch Emulate?
There are a whole host of game consoles that can be emulated by RetroArch, even certain classic consoles like the Nintendo Entertainment System and the Sega Genesis.
More powerful systems will also be able to emulate some more modern game systems, like the GameCube and the PlayStation 2. 
Just some of the most notable cores supported by RetroArch include:
Atari800, CrocoDS, Dolphin, Emux GB, Emux NES, Gearboy, Genesis Plus GX, mGBA, Mupen64Plus, NXEngine, PCSX ReARMed, PokeMini, QuickNES, TyrQuake, VICE VIC20, Snes9x, TGB Dual, Theodore, REminiscence, RemoteJoy, Remote RetroPad, O2EM, and Meteor.
You can run RetroArch on many systems, including Windows, Mac OS X, and Linux, as well as game consoles such as PS2 , PS3, PSP, PS Vita, Wii, Wii U, 3DS, 2DS, and the Switch.
Final Thoughts 
There are a couple of ways to update your RetroArch application to the latest version.
The quickest methods entail either downloading the latest version of the app directly from the Liberto website or using the online updater.