RetroPie is one of the most popular software libraries used when it comes to emulating old video games we used to love to play as kids. It's also one of the most popular projects on Raspberry Pi and it's most popular emulation system. 
With such a user-friendly experience and a simple setup process, it's easy to see why so many people use RetroPie to build their own Raspberry Pi retro gaming rig. 
But how do you update it?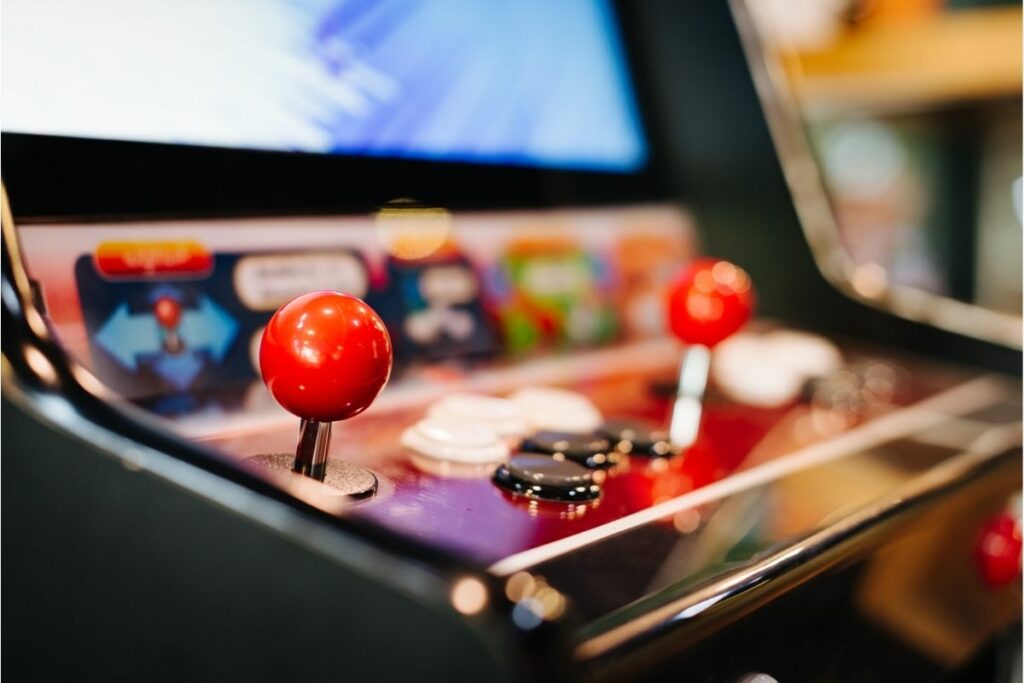 Updating your RetroPie is vitally important. Not only do you get access to cool new features, but these updates include patches that help protect you against security issues. If you don't update your RetroPie, you leave yourself vulnerable to all kinds of cyberattacks. 
So – how do you update RetroPie?
Here, that is what we are going to take a look at. We are going to guide you through step by step how to update your RetroPie so you can continue using this versatile software with peace of mind. 
Step One: Back Up Your Pi Files
Before you start updating your RetroPie, it's very important that you back your files up first. 
If something goes wrong, you may end up losing a lot of your files or they may become encrypted and damaged. This could mean that you lose all of your RetroPie's ROMs and save data, meaning that all the hard work you put into a game could be lost in seconds. 
It's an uncommon experience, but it's better to be safe than sorry. If all goes well, you can just delete the backed up files later but it's better to have them tucked away safely just in case something goes wrong. 
To back up your Pi files, all you need is an SD card  and connect it to your computer. Find your SD card in the terminal and then start the backup process. Change /dev/disk1 to: 
sudo dd if=/dev/disk1 of=~/PiSDCardBackup.dmg
You may be prompted to put in your password, but this will create a backup file. You should see a flashing indicator while the process is running and once it is complete, remember to safely eject the SD card and this prevents data corruption.
Now, your Pi files are safely backed up so you can begin updating your RetroPie!
Step Two: Menu Access
Now you are ready to start updating your RetroPie. 
The first thing you need to do is open up the RetroPie menu. On your main screen, head over to Configuration Tools or just Configuration. From there,  you should then click the RetroPie Setup option. 
You should then be taken to a blue screen with a little gray box. However, depending on which edition of RetroPie you own, the set up of this menu may look a little different. 
If your RetroPie is earlier than the fourth version, you will then need to select the option that says 'Update RetroPie – Setup Script.' Anyone using RetroPie version 4 or later versions should choose the 'Update All Installed Packages' option or the 'Update' option. 
You may be asked for confirmation before updating – so  check the prompt to see what assets the RetroPie is concerned about to see if there are any issues you need to check. 
Step Three: Updating
Once you have selected the correct options in the menus, your RetroPie will immediately start automatically updating.
At this point, you can just sit back and relax as RetroPie is designed to update with just one click of a button – meaning that you don't really have to do any of the hard work.
The updating process can take a while as it depends on a lot of different factors. For example, if your network speed is low, the update will take a longer period of time.
If you haven't updated your RetroPie in a while, there could be lots of data and patches the RetroPie needs to download so that is another factor why the process may take a while.
So for this step, all you have to do is wait patiently. 
Step Four: Restart Your RetroPie
You should receive a notification when the update is complete. It will tell you if the update was successful or not and if something went wrong, just try updating again – it could have been due to an issue with your internet connection. 
Now your software has been updated, the best thing to do is to shut it down and restart afresh. The system might offer you the option to restart your RetroPie immediately but if it does not, shut down your RetroPie manually and then restart. 
This will give your RetroPie the chance to start up afresh with the new updates and you can check it out from the start. 
Errors and Troubleshooting
Nothing is perfect, and you may encounter some problems while trying to update your RetroPie software. Don't worry – such issues are rare but they can be easily fixed.
Here are a few most common errors that crop up while updating your RetroPie and how you can try and solve them. 
If RetroPie refuses to update, you should check your internet and network connection. Check with your router and your computer to see if everything is connected.
If your internet and network connection is fine, you may have to manually install the latest version of RetroPie. 
If the update starts but fails, this could be due to poor internet connection. Check your internet and check online to see if it is Raspberry Pi or RetroPie having issues with their servers. If the problem continues, try manually updating your RetroPie.
If certain ROMs stop working after an update, then this should be a community-wide problem that will be reported. Check out on the forums to see what's being done to solve this issue.
Some ROMs come back after a period of time, others require complete reinstallation of RetroPie. 
If your RetroPie is not working at all after an update, then use your backup files to get everything back. That is why it's so important to get an SD card and use it to save your ROMs and progress.
Conclusion
And that's all you have to do to update your RetroPie. 
Updating your RetroPie software is so important and should be done as soon as possible once an update has been released. Remember to back up your files in case something goes wrong, and all should be well.
Also, if you are having some serious issues, you can always contact RetroPie themselves for help and guidance. 
Happy gaming!