Since Valve Software released the original Half-Life game, fans have created thousands of single-player and multiplayer mods.
Some of these mods even went on to become fully-fledged independent titles, the most well-known of which is probably first-person shooter Counter-Strike, but also The Ship, Natural Selection, Team Fortress, and Day of Defeat.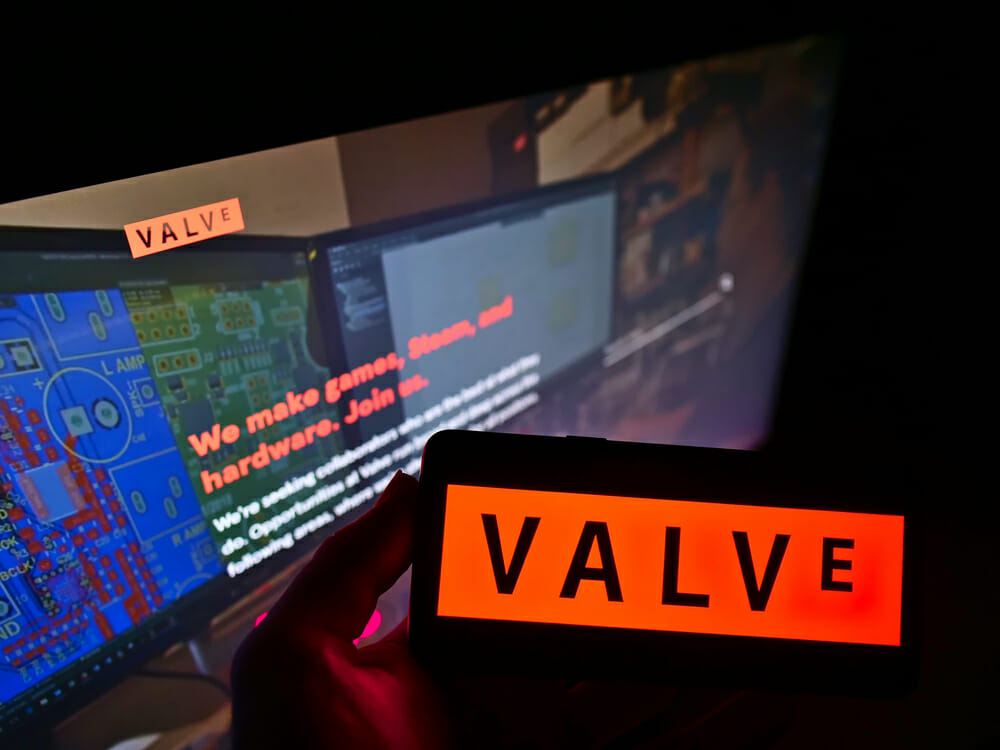 You can find mods for Half-Life on several websites, but if you don't have much experience in tech you may be wondering how to go about installing these mods so you can use them in-game. 
Read on to find out exactly how to install and use Half-Life mods, before we list some of the best Half-Life mods ever released. 
How Do You Install Mods For Half-Life?
The first thing you need to do to get mods for Half-Life is find a website that offers them. One of the most popular sites is ModDB, which houses thousands of both finished and in-development mods for the game.
It's not just Half-Life mods on the website, though- you'll see mods built for a whole host of other games. 
To navigate to a list of Half-Life mods specifically, you'll need to look up the game using the website's search bar at the top of the home page. 
It's worth noting that Half-Life is an old game now, so even some of the mods that were very popular at the time of their release (such as Natural Selection, Sven Co-op, Earth's Special Forces, and Action Half-Life) may be out of date, or may not be compatible with your operating system. 
Be sure to check the corresponding website for each mod you're considering, or you may install a mod only to find out it's essentially defunct. 
Before you can install anything, you'll need to have the actual Half-Life game installed on your computer.
Run the game at least once before installing any mods, so that the relevant directories will appear when the mod's installation wizard comes up. The main directory of the Half-Life mod has to be installed in these directories:
Windows: Program Files/Steam/SteamApps/common/Half-Life 
Apple: /Users/Username/Library/ApplicationSupport/Steam/SteamApps/common/Half-Life/
Penguin OS: ~/.local/share/Steam/SteamApps/common/Half-Life
For each operating system, the name of the mod would appear after '/common/Half-Life', so would look like '/common/Half-Life/[name of mod]'. 
To install your desired mods, all you'll have to do is navigate to the website of the mod you want (which can be found via the website on which you saw the mod listed), and follow the steps listed on said website.
Installing the mod will be a simple process, as long as you remember to save it in the aforementioned directories. 
Now that you've installed the mod files in their own folder inside the directory for Half-Life, restart Steam. Once it's back up and running, the mod should appear in your game library. 
To uninstall a mod, go directly to the Half-Life directory where the mod is saved, and delete the folder containing the mod file.
Make sure you're not deleting the actual Half-Life directory, though- just the folder you created within the Half-Life folder. When you restart Steam the game will no longer appear in your game library.
The Most Popular Half-Life Mods
The modding community for Half-Life was unmatched at the time, and some dedicated fans spent hundreds of hours crafting mods that are still played to this day. Here are some of the mods Half-Life fans look back on most fondly. 
If you're a fan of Half-Life and you're a fan of horror, this is the mod for you. Of course, the actual Half-Life game contained plenty of horror elements, but the difference here is that horror was made the priority. 
The ambient engine used for Half-Life has always made for quite an eerie experience.
In fact, there have been YouTube videos featuring Counter-Strike fans who simply walk around the game's maps on their own to bring attention to that eeriness- but Afraid of Monsters honed in on that aspect to make for an immersive horror experience. 
Overall it's highly regarded amongst fans of the original game.
If you're a horror buff, you should also check out how to install gzDoom
Rather than being focused on shooting at aliens, Hazardous Course 2 revolved around… well, hazardous courses.
The mod featured a range of challenging platforming levels, inside which there was an abundance of secrets hidden away, like tools to help players advance. 
It was certainly one of the more challenging Half-Life mods, so just like with Afraid of Monsters, it's not great for the faint of heart (although for somewhat different reasons). 
The Sven Co-op mod not only lets you play Half-Life with friends, but it also added brand new missions to the original game, which were specifically designed for more than one player. 
The new missions had quite a variety, too, covering multiple genres and boasting both gunfights and head-scratchers. Sadly, there was never a similar co-op mod made for the sequel to Half-Life, Half-Life 2.
If you ever wondered what the Half-Life story would feel like through the eyes of the aliens, wonder no more.
Playing as an alien allows for new and unique mechanics, offering a new perspective on the original game's locations. The main character is given a fair amount of depth, too, via thought logs. 

Final Thoughts 
Installing a mod for Half-Life is as simple as picking a mod from a website housing thousands of them, installing the file in the Half-Life directory, and restarting Steam to make the mod appear in your game library. 
There have been swathes of mods built by the Half-Life community across both the first Half-Life and Half-Life 2, and many of them went on to become independent titles of their own, like Team Fortress 2 and Counter-Strike.