The OpenELEC program makes it so easy to access a massive range of incredible media all from one small flash device. As such, it is perfectly suited for use on the relatively small Raspberry Pi 3 computer.
The Raspberry Pi 3 has a rather small size that makes it a very popular portable PC option.
Despite its small size, the Raspberry Pi 3 has plenty of computing power to hold its own against the competition.
This makes it a very popular platform for things such as classic game emulation like Dosbox (see also 'How To Make DOSBox Full Screen'), film and TV streaming and playback. They also work perfectly as additional storage and power for a larger PC build. 
However, a Raspberry Pi 3 computer could be even better with access to the OpenELEC program, to make streaming and accessing media such as games and film much easier.
But is there actually a way to safely install OpenELEC onto a Pi computer? Will it run well on a Pi 3? And how do you install it for yourself? 
Let's set out to answer all of these questions right now so that you can enjoy the benefits of OpenELEC on your Raspberry Pi 3 for yourself!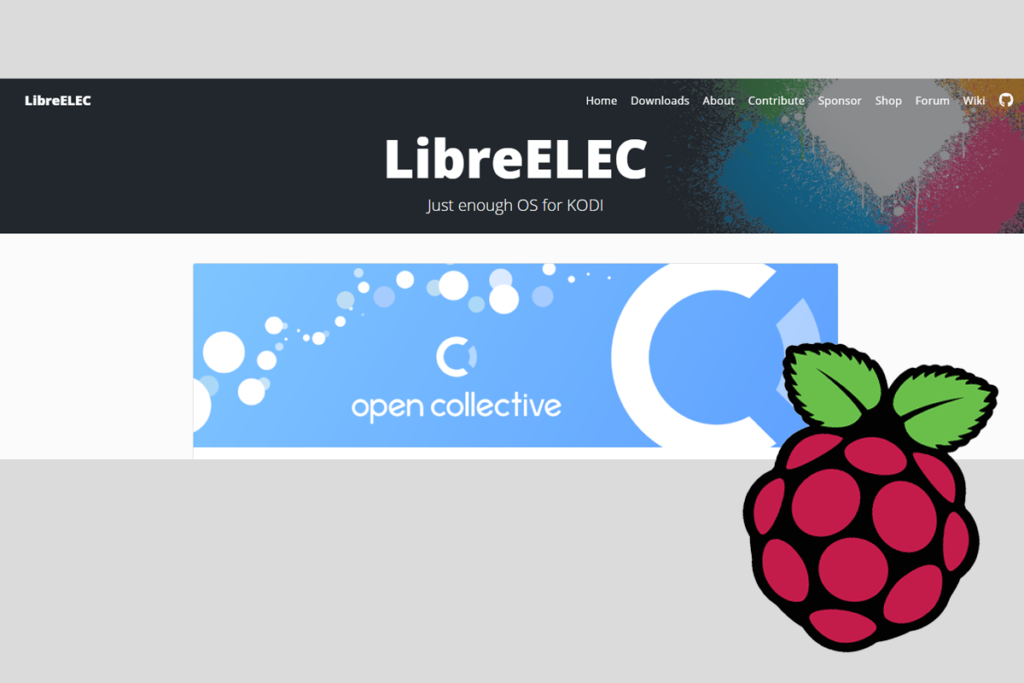 What Is OpenELEC?
OpenELEC actually refers to 'Open Embedded Linux Entertainment Center', and it serves to operate as a very streamlined media platform to allow you to access all sorts of digital media easily, and with very minimal fuss. 
It was designed, from the ground up, based on the XBMC program, to operate perfectly on Raspberry Pi computers. That's likely why you are here reading this article, to find out how to run it on your Raspberry Pi 3. 
OpenELEC is designed to boot from an external flash drive, so you don't have to worry about it cluttering up the standard Micro SD card memory of your Raspberry Pi 3. 
How Do You Install OpenELEC On Raspberry Pi 3? 
Before you get started on installing OpenELEC to your Raspberry Pi 3, you need to ensure that you are aware of which version of Raspbian OS you are on.
Check to see which is the latest version of the operating system, and make sure that your Raspberry Pi 3 is running off of that OS. You can easily install the latest version of the Raspbian OS by using the Raspberry Pi imager. 
The Raspberry Pi imager makes it easier to make advanced changes to your Raspberry Pi settings without having to go into any highly technical territory. You can easily use this to update to the latest Raspbian OS.
One method for installing OpenELEC onto your Raspberry Pi 3 is to open up the terminal window, and type in the command: 
sudo apt-get install kodi (see also 'How To Update Kodi On Raspberry Pi')
This will begin the download process for the OpenELEC program, which is also commonly known as 'Kodi'. When it has finished downloading, simply follow the on-screen instructions to install it onto your Raspberry Pi 3's storage.
However, you can also choose to hook your Raspberry Pi up to a separate USB device, such as an SSD or a hard drive, where you can instead choose to install the OpenELEC program.
This is what we would strongly recommend, as, though OpenELEC does not take up much storage space, it will take up a considerable chunk of your Raspberry Pi's standard Micro SD card memory space. 
Once OpenELEC has been installed to your Raspberry Pi 3, all you then need to do is open it up, and then you will now have it up and running on your Raspberry Pi.
Keep in mind that, if you install OpenELEC onto an SSD or any other separate USB device, you will need to hook it up to your Pi every time you intend to use it.
Are There Any Other Ways To Install OpenELEC Onto A Raspberry Pi 3?
Yes. If you wanted to make a Pi 3 into a true media center, then you can simply install the Kodi operating system onto it directly, so that the OpenELEC program will automatically open every time you boot up your Pi 3. 
First, download OpenELEC to your Pi's usual storage, and then unzip the OpenELEC file. From here, you will need to format your storage so that it can effectively run the OpenELEC program.
One of the best programs you can use to get access to the Kodi OS on your external USB device is Etcher.
This is a tool that can be used to write directly onto USB devices or micro SD cards so that you can change them in any way you see fit.
Once you have installed the Etcher program, all you then need to do is launch it, and follow the on-screen instructions to begin writing onto the USB device that you have inserted.
This will begin the writing process so that OpenELEC and the Kodi OS can now run natively on any USB device you want it to. This process can take some time, so make sure to be extra patient. 
Now, whenever you insert the appropriate USB or storage device into your Pi, and boot from it, the Pi will now boot with the Kodi OS in place, which will allow you to get straight to accessing your favorite media right away! 
To Conclude
Installing the OpenELEC program onto your Pi computer is a perfect way to create an all-in-one media platform that simply cannot be competed with.
However, installing OpenELEC can be quite difficult to start with, so make sure to follow our guide above carefully to ensure that you can get it running properly, and without a hitch. 
You may also benefit from running the Kodi OS on your Pi 3, to help the OpenELEC program run more efficiently, and to boot up automatically whenever you activate your Pi computer. 
Frequently Asked Questions
Which Is Better OpenELEC Or LibreELEC?
Despite having different names, there is very little in the way of inherent differences between the two programs. Both operate on Linux and are perfectly optimized to run on Pi computers of any type. 
However, many users have noted that LibreELEC is far more beginner-friendly. 
What Is The Latest Version Of OpenELEC? 
The latest version of the OpenELEC program was released in 2017 and is the 8.0.4 version. This update included numerous bug fixes, and overall helped the program to operate more efficiently. 
Is LibreELEC safe?
LibreELEC is very safe and very secure, its latest update made it easily one of the safest media platforms for use on Pi computers.